Skip Navigation
Website Accessibility
D&R Sewing Center
Jacksonville, Florida
Brother & Janome
Authorized Dealer - Repair Services
Call Today!
(904) 262-6750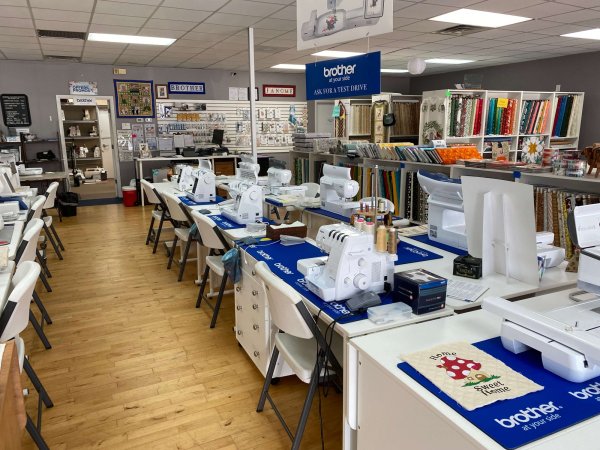 D&R Sewing Center:
Your Destination for Brother and Janome Machines for Sewing and Embroidery
Welcome to our family-run business, where sewing, quilting, and embroidery are our passion. With over 30 years of specialized experience, we take pride in offering top-of-the-line machines at unbeatable prices. Our dedicated team is here to assist you every step of the way, providing expert advice and exceptional customer service. At D&R we strive to treat you as a family so don't hesitate to call us and ask us any questions you might have, or better yet, come by the store. Whether you have questions, need warranty support, or want to explore the perfect machine for your needs, we've got you covered!
A family-run business with a passion for sewing, quilting, and embroidery.
30+ years of specialized experience in the sewing machine industry.
Unbeatable prices on top-of-the-line Brother and Janome machines.
A dedicated team providing expert advice and exceptional customer service.
The D&R Difference Means:

Knowledge Sharing: We're passionate about educating our customers, and ensuring you make the most of your sewing machines.
Personalized Service: Every journey is unique, and we tailor our assistance to your personal needs.
Community Engagement: Join our sewing community and share your experiences, projects, and questions on Facebook and our social media pages.
Expert Repairs: Our service team is highly skilled in diagnosing and fixing problems with your sewing machines.
On-Site Support: Need help setting up or troubleshooting your machines? We're here for you and always happy to help.
---
Explore Our 2023 Brother & Janome Arrivals
Unlock Your Creative Potential
2023 Sewing Machines by Brother - Now Available!
Ignite your passion for sewing and embroidery with Brother's irresistible 2023 sewing machines. Elevate your craft to new heights with the ultimate Brother embroidery machine, designed for unmatched precision and artistic flair. Seamlessly transition between sewing and embroidery on our versatile Brother machines, and transform your ideas into masterpieces. Don't miss out – explore our selection today and sew your way to greatness with Brother!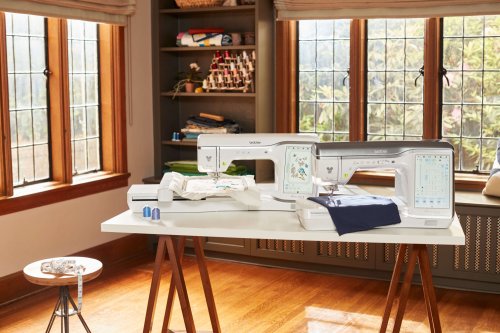 ---
Let it Sew! Let it Sew! Let it Sew!
With a long list of fantastic features, all of our sewing and embroidery machines are geared up for the season. We put together an interactive guide to help you choose the perfect gift this Christmas for the sewing enthusiast in your family.
Interactive
Holiday Gift Guide
Buy A 2023 Brother Sewing Machine at D&R Sewing Center
Introducing our latest product lineup for Brother, featuring state-of-the-art sewing and embroidery machines, accessories, and the innovative Brother PrintModa Studio.
Shop Brother
Sewing Machines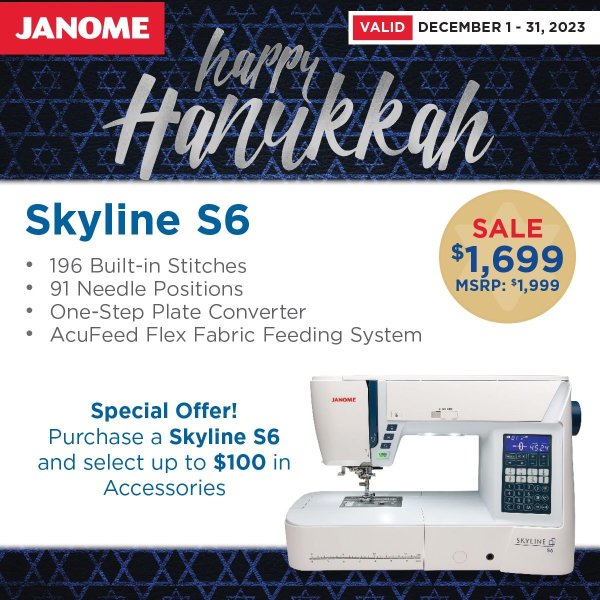 Janome Skyline Series at D&R Sewing Center
Give the Gift of Sewing
Are you looking for the perfect gift for the sewing enthusiast in your life? Look no further! Give them the ultimate present with a D&R Sewing Center gift card. Whether they're into machines, fabric, thread, needles, or sewing classes, our gift cards open up a world of possibilities for their creative journey.
D&R Sewing Gift Card
---
Receive your digital card at checkout. You can use it online or at our store.

Gift Amount: $